Avocados have been on the "trending" list for a long time; however, I have been what you call a late adopter.  But, my first time, I was hooked and now I can't stop eating them on EVERYTHING. I decided to dig in a little deeper to find out some facts and some ways to use avocados.
Where do they come from?
From a tree native to Mexico/Central America – a flowering plant in the same family as cinnamon!
Are Avocados Healthy?
Loaded with high percentages of Vitamins-K,C, B5, B6, E, & Potassium rich
Packed with omega 3's (same fish oil property), protein,  & fiber
Studies have revealed they help lower cholesterol, aid weight loss, lower cancer risk, & boost mood
Check out the nutrition facts!
"Whoa! That is a LOT of calories you say?!" Consider all of the nutrients in this gem of a fruit, you are getting the right calories and those energy nuggets aren't bad when they come from the right sources. The avocado is comparable to the almond-rich in calories, full of flavor, and packed with goodness.
What Can I Do With Avocados?
Everyone knows you can mix avocado with sour cream & spices to get a killer guacamole dip but let's go beyond that…
Breakfast
My favorite is to toast Ezekiel bread (or any hearty, whole wheat bread), spread with plain cream cheese, mash ½ avocado with a fork, place on top of cream cheese layer & sprinkle with a dash of sea salt. Serve with poached or over-easy eggs-a delicious breakfast treat that will keep you full all morning long.
Avocados are also a great touch to breakfast burritos, omelettes, and smoothies. Yes, smoothies!
BUT did you know you can actually poach an egg in an avocado?!! YOU CAN! Utilize it just as you would a muffin tin, add a little water, and a dab of butter and bake for 8 minutes in oven on 350 degrees or until done.
Try these 3 recipes:
Poached Eggs Over Avocado & Smoked Salmon
Sweet Corn Cake Eggs Benedict With Avocado Hollandaise recipe
Toppings To Anything!
Chop up avocado to put on pizza or to spread on the crust if you are making a homemade one!
Also, chunk it up and add to any salad along with some almonds, cheese, and greek yogurt dressing-refreshing and satisfying!
Slice avocado and put on your favorite sandwich or Panini-adds some color and some texture-a sure crowd pleaser.
Try these 3 recipes:
Broiled Chicken With Avocado Salsa
Jeni's De-veganized Chocolate Avocado Cake
Summer Grilling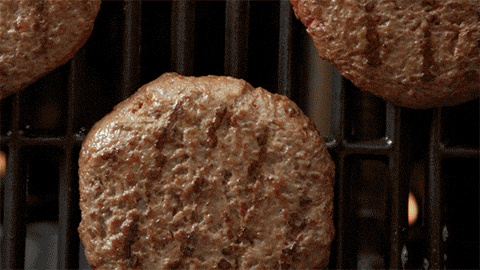 Cube avocados and put them on skewers with plump shrimp, drizzle with lemon, butter, and lemon pepper seasoning.
Grill a burger and top with avocado and shredded asiago cheese right before taking it off the grill rack.
Toss with chopped up veggies, olive oil, salt, & pepper for a blackened stir fry guaranteed to tantalize the taste buds.
Try these 3 recipes:
Grilled Fish Tacos with Creamy Avocado Topping
Bacon Swiss Burger With Tomato and Avocado
Before you head out to the store to grab your super food:
Avocados take a couple days to ripen up. You'll know if an avocado is not ready or not if they are bright green and hard to the touch. If you need one for immediate use pick one that is dark green on the outside and "slightly mushy" when you push on it gently with your thumb. You can also use the food hack in the picture:
Also, the bigger the better. You'll get more bang for your buck that way since they are priced individually and not by the pound.
Pop out the pit from the center and scoop out the goodness with a spoon. If you are only using half and want to save the rest, place the exposed side down in a sealed Tupperware in the fridge. Warning-use it within a day or two to maintain the quality and color.
Avocados are great and, as you read, can be used in a variety of different ways. Leave a comment on your favorite way to enjoy a ripe avocado!